ALKALI FINS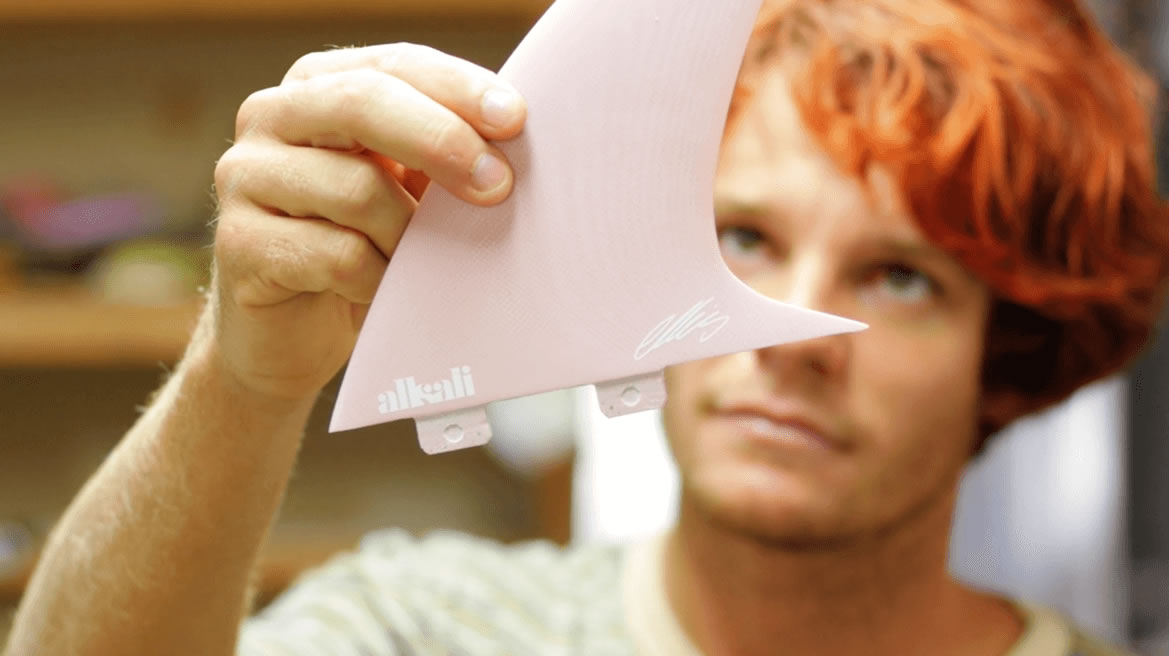 Alkali Fins forge some of the most beautifully functional, premium handcrafted fins on the planet.
Every fin is handfoiled. Fibreglass panels are laid up the way they've been laid up for the past 40 years or so.
Their small fin factory, in Ballina NSW just below Byron Bay, pumps out modernised old-skool fin templates in smokin' resin tints or just raw sanded clear ones for you to finish.
From time to time they also do limited edition runs if an exceptional color panel is created or if opportunities for cool collabs - like the one above/below with Ellis Ericson - arise.
Bitchin' right?
Wish we could surf like Ellis. On his pink Ellis Keel Twins.
Furthermore, a few technical reasons why you should always be going for a Alkali-made fin - according to Alkali:
"Fully foiled 100% fibreglass fins give an even flex curve throughout the entire fin. A lively and responsive feel, more drive through turns and greater release when changing direction. Strength and durability against rock damage."
Pretty convincing. In our humble opinion.